The gelatin silver prints are not retouched with digital software.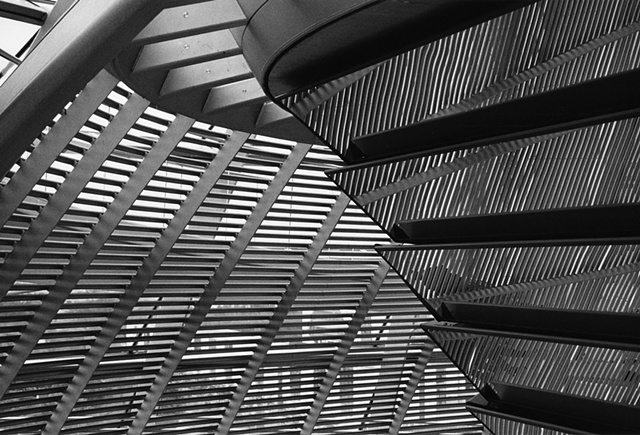 Sue Zwick works in photographic series. The largest of the portfolios is Built: Architectural Experiences in Black and White. From this body of work, a gallery show of fifty images was mounted at the Durst Organization in New York City. The curator of the exhibition, Lanny Powers wrote: "The texture of the future and the echoes of the past meet in these works like an analog of cities themselves".
Zwick loves both sculpture and architecture as art forms. She admires both sculptors and architects for their vision. A common thread of Zwick's work is the graphic, sculptural and architectural sense she brings to her images.